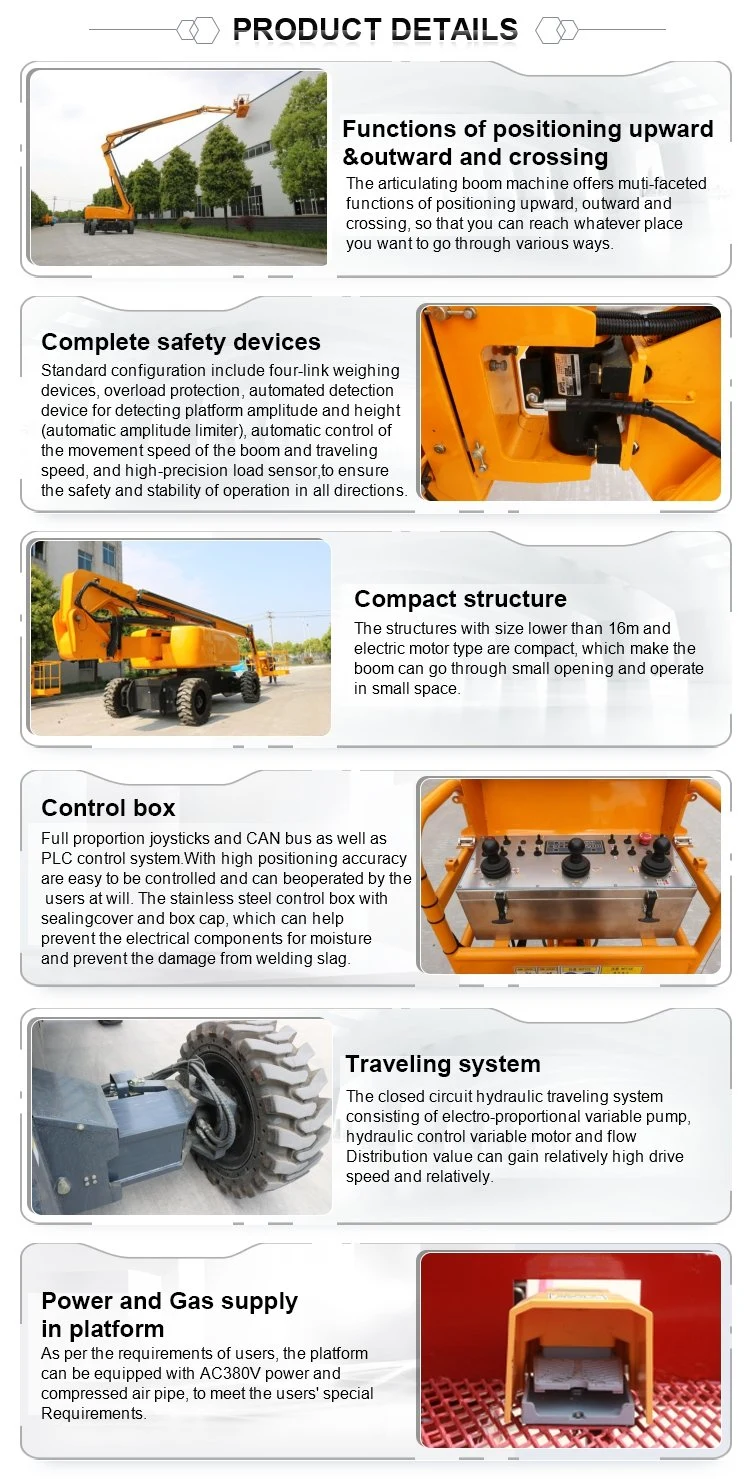 1. Smaller Structure Size: The power-driven vehicle has smaller width and height (off-running status), which is more suitable forindoor operation.
2. Environmentally Friendly :The electric articulating boom takes storage battery as the power source, and makes low noise and no emission, so it can be used indoor and other environments with special requirements.
3. Hybrid Power (Optional) :The options of generator sets are available, and the generators can be used to charge the storage battery.
Hydraulic System: Closed running system, speed easily to be adjusted, wide speed range; the boom's hydraulic system adopts double valve core circuit, which enhances the safety. The hydraulic components adopt European and American pure brands.
4. Manually-operated Emergency Drop Device:The manually-operated pump in the system can be used to descend emergently.
5. Power and Gas Supply in Platform: As per the requirements of users, the platform can be equipped with AC380V power and compressed air pipe, to meet the users' special working requirem
Model

Platform




height

Working




height

Power

Drive




speed

SPA10D

10m

12m

Battery

3/0.8km/h

SPA12D

12m

14m

SPA12DA

12m

14m

SPA14D

14m

16m

SPA16D

16m

18m

SPA18D

18m

20m

SPA20D

20m

22m